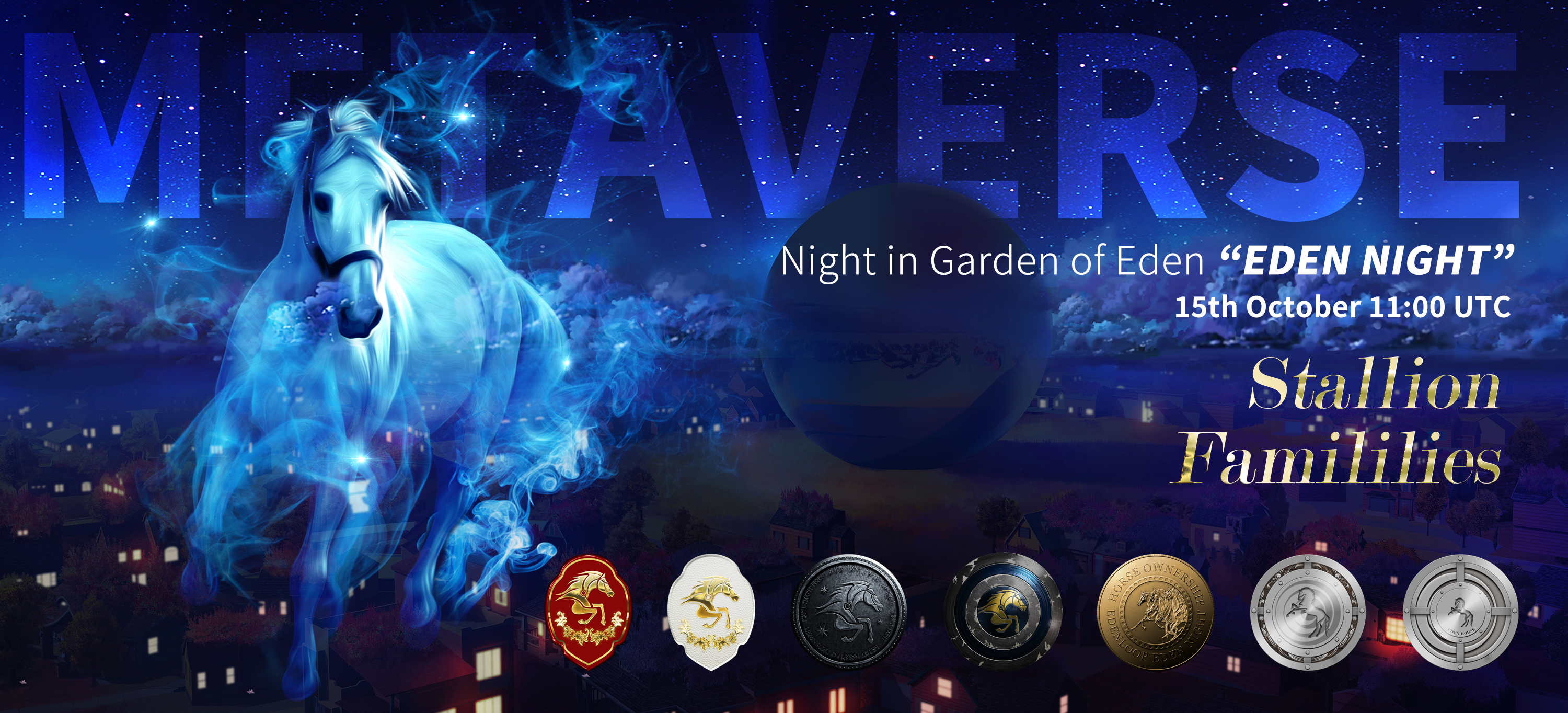 Greetings EdenLoop community!
We are beyond thrilled to announce [Night in Garden of Eden X Eden Horse] video is up now EdenLoop official Youtube channel!
1. GOE 'EDEN NIGHT' economy and ecosystem
-Garden of Eden aims for an economic substitutional reality between the boundary of reality and virtual
2.Eden Horse [Stallion. NFT Horse Racing. Families]
-the beginning of our metaverse, is a unique and valuable project where economic activities in the border of darkness will be live!
>Project Intro 
>NFT holder benefits
>NFT horse racing
Video link: https://youtu.be/NN7pFE-3-N0
Stay tuned as we're gona bring you more fun and excited videos about EdenLoop project!