LONDON, UK / ACCESSWIRE / April 06, 2022 / EdenLoop, the open-designed NFT Marketplace (CEO Justin Hur) has officially announced its new listing on the centralized exchange MEXC Global.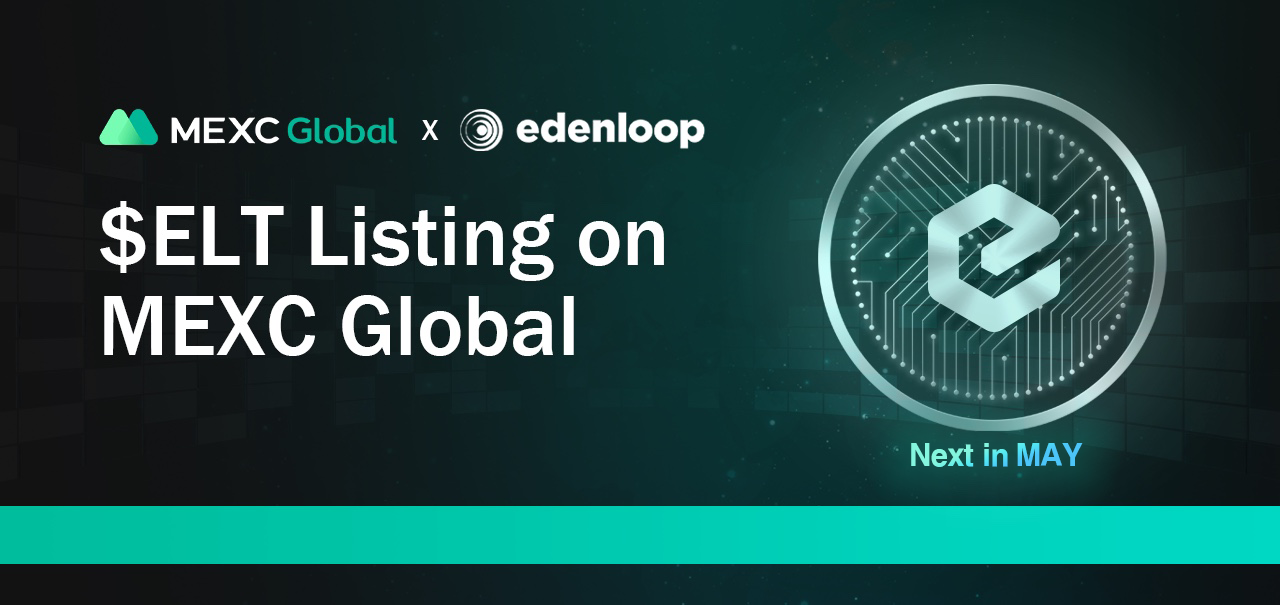 EdenLoop TOKEN (ELT) is a governance token for EdenLoop Ecosystem and was listed on April 5, 2022 at 09:00 UTC. MEXC Global is known as an exchange of high performance and mega transaction matching technology with the team, the pioneers of financial and blockchain technology. Moreover, the exchange supports 14 languages which makes it the first user-friendly cryptocurrency service provider worldwide. This environment is one of the reasons why most projects choose MEXC Global as a preliminary step for major exchanges.
EdenLoop has unveiled the BlockLoop system -an NFT search engine operating on the blockchain ecosystem which works similarly to Google's Web Crawler. The system works on Ethereum, Polygon, Klayton ecosystems and more, that connects the marketplaces resulting in decentralized trading.
EdenLoop will soon announce its tokenomics and the "Garden of Eden", a virtual world project that the team has been joining force with fellow members and partners for a long time. All moves the team took from the start are heading to what they are pursuing, and enhances their technology and infrastructure will be the icon in blockchain ecosystem.