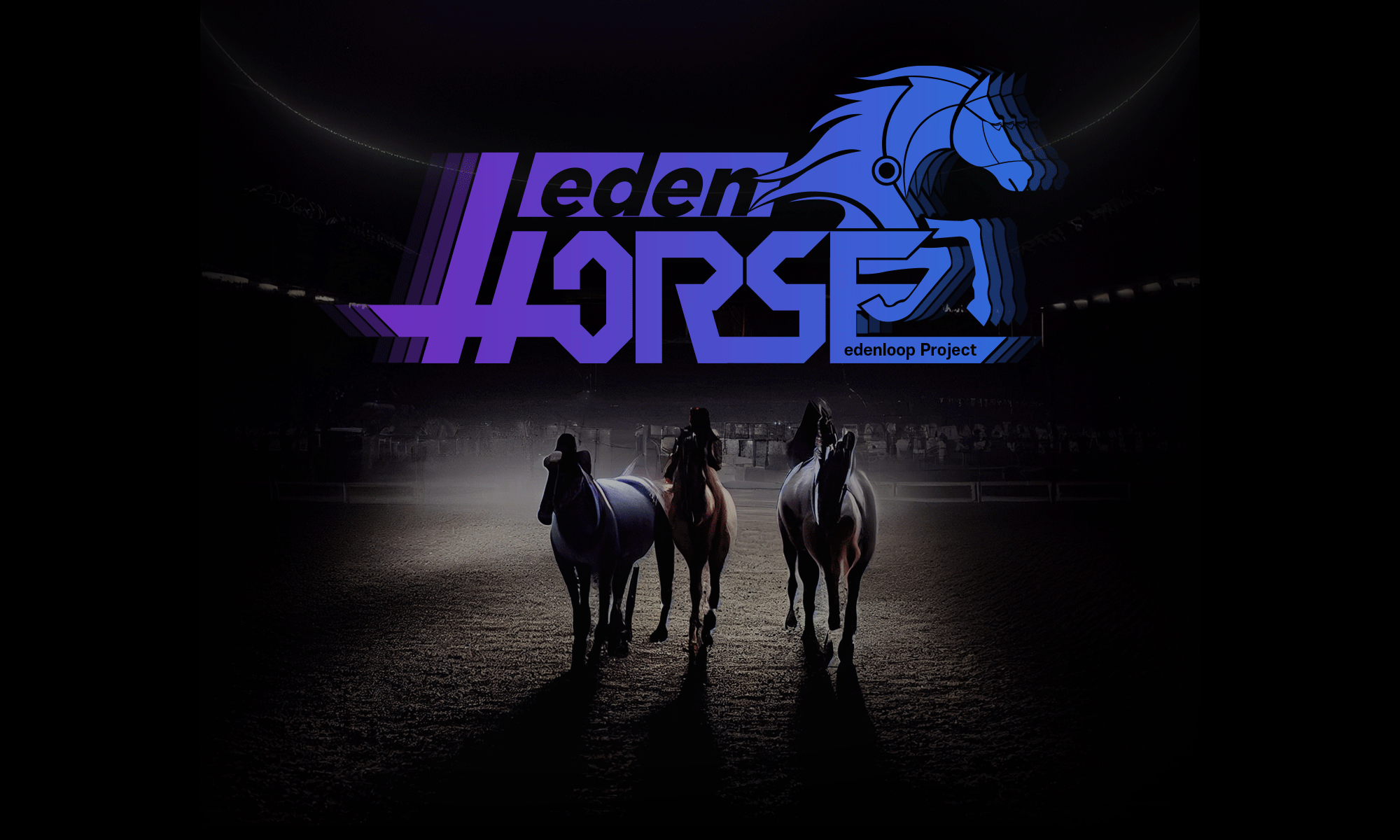 Greetings, EdenLoop Community.
We are thrilled to announce our first NFT Metaverse Project "EDEN HORSE" in collaboration with Korea Racehorse Ranch Inc. (KRR), as both parties signed a venture contract.
EDEN HORSE, the first WEB 3 Crypto horse racing game project will launch NFT collection based on actual stallions.
About Korea Racehorse Ranch Inc. (KRR)
CEO of Korea Racehorse Ranch Inc. (KRR), Ahn Cheol-ro, together with Asia's leading ranchers Western Farm, Gold One, and Cheongma, own more than 330,580.00 ㎡ of ranch for breeding and training 150 racehorses in Bijarim-ro, Jeju-si. This is a huge NFT project that combines P2E based on reality.
The world's best racehorses are fostered in Maryland and Kentucky, USA, while world's famous horse racings are held in Baltimore, Maryland, Kentucky Derby, Louisville, Kentucky, and Belmont Stakes, New York.
CEO Ahn is the first Korean to import world-class descent racehorses including Kentucky, Florida, and Maryland, and had made a record of breeding the world's Top 2 Stallion "Quality Road" with $194,597 dollars breeding fee.
Ahn's move was once introduced in the Baltimore Sun news media, the largest news media in Maryland that had caught public's eye.
EdenLoop and Korea Racehorse Ranch Inc. (KRR) cooperate to introduce:
▲ EDEN HORSE Project
▲ Racehorses breeding and digital stallions NFT launch
▲ Increase the value of real life and digital racehorses
▲ Increase the productivity of digital P2E games
▲ Introducing global statistical system of ranches and racehorses
▲ Increase awareness of racehorses.
About EDEN HORSE
EDEN HORSE, is the first Metaverse project of EdenLoop in Garden of Eden (EdenLoop Metaverse), and was designed for stallion based on purebred racehorses.
The 2nd generation digital NFT will be created by inheriting abilities through the breeding between the 1st generation of sire and dam based on actual stallions, and here the racehorses are born, ready to race in the EDEN HORSE Crypto horse racing.
"This stallion project will create a new Crypto ecosystem composed of the development in NFT's new value and P2E Crypto horse racing. It will also provide liquidity by spreading the worldview of EdenLoop to the public and expand to a larger community," said EdenLoop official.
Ahn, CEO of Korea Racehorse Ranch Inc. (KRR) mentioned, "Our stallion project is designed to pioneer the industrial development of a new era, and our first goal is to create the value of Asian racehorses and to spread awareness worldwide."