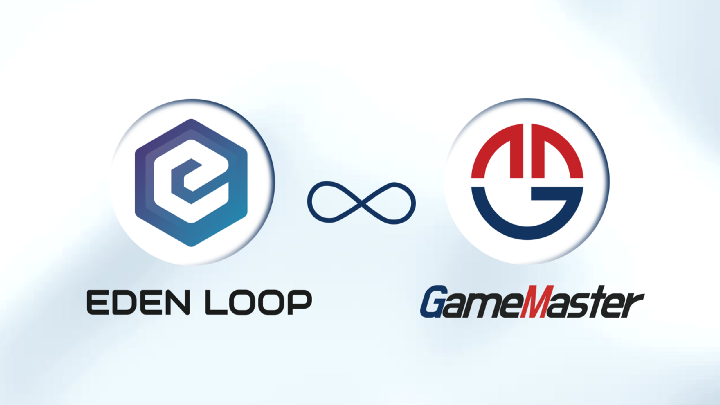 Greetings. This is EdenLoop. We are proud to announce signing of strategic equity agreement with GameMaster, a blockchain marketing company.
About the agreement:
This agreement is a mutual synergy between blockchain, the next-decade technology industry and NFT platform ecosystem services. Both parties will collaborate strategically to expand the NFT platform ecosystem in terms of consulting and marketing. It is expected to strategically raise public awareness of NFT culture, to create a better NFT trading ecosystem, and to expand EdenLoop NFT platform via PFP projects and game sectors.
EdenLoop:
NFT Marketplace EdenLoop once caught Korean public's attention when web-based 3D WebGL solution was first exposed to the market and the company has backed itself with this 3D technology over the past 10 years.
EdenLoop has stood out from the others by introducing BlockLoop system ⁠ — an NFT search engine developed similarly to Google's Web Crawler to connect ecosystems between NFT marketplaces. This system induces decentralized transactions and makes easier for users to trade and compare NFTs on the platform. Not to mention the platform's constant updates and technological development have drawn much attention globally both in and outside Korea.
EDEN LOOP TOKEN (ELT), an essential element for creating EdenLoop Ecosystem, is now listed on Bittrex Global, DigiFinex, and Uniswap.
Game Master:
Game Master, a leading blockchain marketing company has worked with more than 300 game projects, and was the official marketing agency for Korean exchanges, blockchain projects like The Sandbox and PlayDapp. This time Game Master will also strive hard to support EdenLoop in terms of marketing.
Min Lee, CEO of Game Master mentioned that now, marketing trend is different from the traditional way of exposing brands to users, but users are not consumers but participants in the project and getting them involved in the future of the project.
In addition, he said "Blockchain technology is growing and expanding fast with endless opportunities. I am moved to work with such good partner, EdenLoop."
http://m.segyebiz.com/newsView/20220325509253