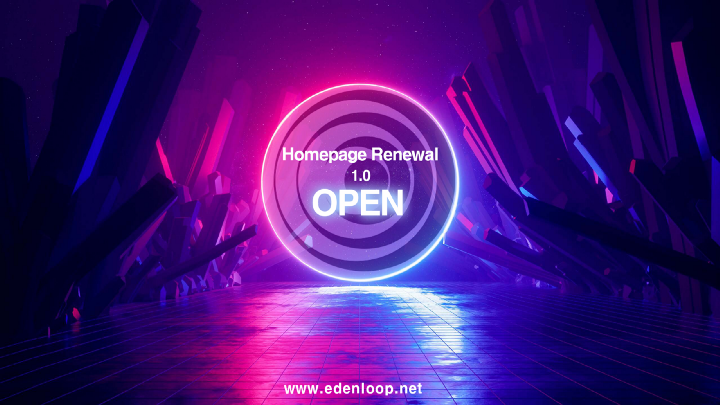 Greetings, EdenLoop Community.
We are excited to announce EdenLoop NFT Marketplace homepage has been renewed!
Check out our newly furnished homepage at https://edenloop.net/?lang=en_US
This is just our first renewal and we will keep it updated based on the roadmap.
Features Added
· BlockLoop System (Q2 2022)
· E-Staking (Q3 2022)
· E-NFT Farming & PFP WebGL Generative Art (Q4 2022)
What's Next in 2023?
· VisualLoop System
· DAO Community
· Web Visual Network
These elements will all build up our Metaverse "Garden of Eden (GOE)" !
What's E-Staking?
You may stake ETH, KLAY etc and get rewarded in ELT (governance token), or stake ELT to get EELT (utility token),
What's Tier System?
Based on the amount you stake, you will be rewarded points and these points will level up in the Tier System (Tier1~ Tier 10).
What's PFP Project?
You will be rewarded a PFP NFT depending on your Tier Level. Meaning the more you stake, the more points you earn, the higher tier level you are, the rarer PFP NFT you will get.
What's E-NFT Farming?
You may stake NFT you purchased from EdenLoop NFT marketplace and the PFP NFT you own to complete our "NFT Collection", and you will get a "RARE NFT" which can be transformed into EDEN NFT DATA (END) to be swapped with EELT or usable goods in GOE.
http://www.sisamagazine.co.kr/news/articleView.html?idxno=439609