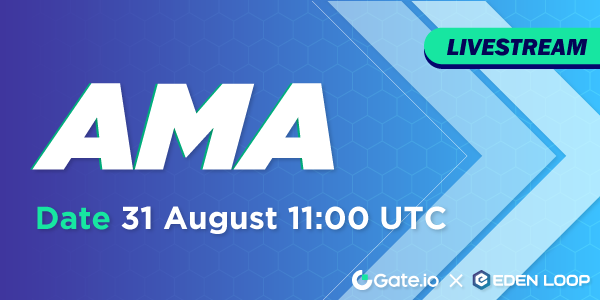 Greetings EdenLoop Community! We are thrilled to announce Gate.io will be having a special live AMA with EdenLoop exclusively!
[AMA schedule]
31 AUG 11:00 UTC
[Live on]
https://www.youtube.com/c/GateioCrypto
What so special about this live AMA?
We are selected by Gate.io as one of the promising projects to be interviewed and share our thoughts and roadmaps.
AMA will be streamed live on Gate.io official website and Youtube.
It's time to boost up EdenLoop's awareness with full power of the two parties.
Stay tuned as we will bring you more excited news on our marketing.
Huge reward pool, events you name it!