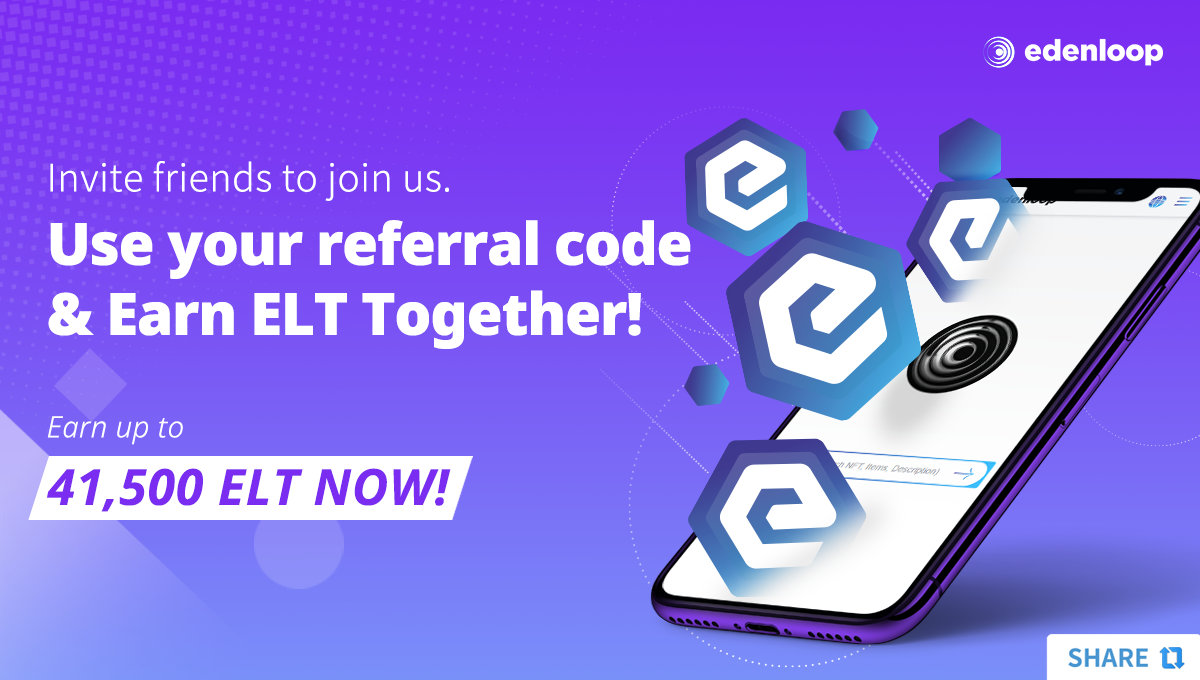 Greetings!
We are excited to announce we have updated our 'Referral Code Program'!
Now you can share your referral code and invite your friends to join us
AND EARN ELT NOW!
Please note that we've made changes on the [Post & Earn event]
1. Where to check my referral code?
Login to edenloop.net > My Profile > Referral > Copy code/ Link/ QR Code
2. How to join?
*Share and promote post on your own social medias
*only post with 'share' icon posted by edenloop will be recognized*
3. Reward
We will choose
-TOP 50 users who invited most friends to register on edenloop.net using own referral code
>Each user will earn 500 ELT Airdrop card
-3 VIPs to earn 500+ 5000 ELT Airdop card
>those who invited the MOST FRIENDS among all!
4. Event period
~ October 1st, 2022