Previously, we have announced the opening of EdenLoop limited gallery on 30th September. Today we are proud to present you our first artist Tae Joong Kim, whose artwork <2016 david bowie x 33soul> (ed.2/5) was featured in BTS' SK Telecom commercial film. Don't miss the chance to pre-book through our official website link below. Hop on and let me introduce you the first NFT art to be released on EdenLoop Limited Gallery-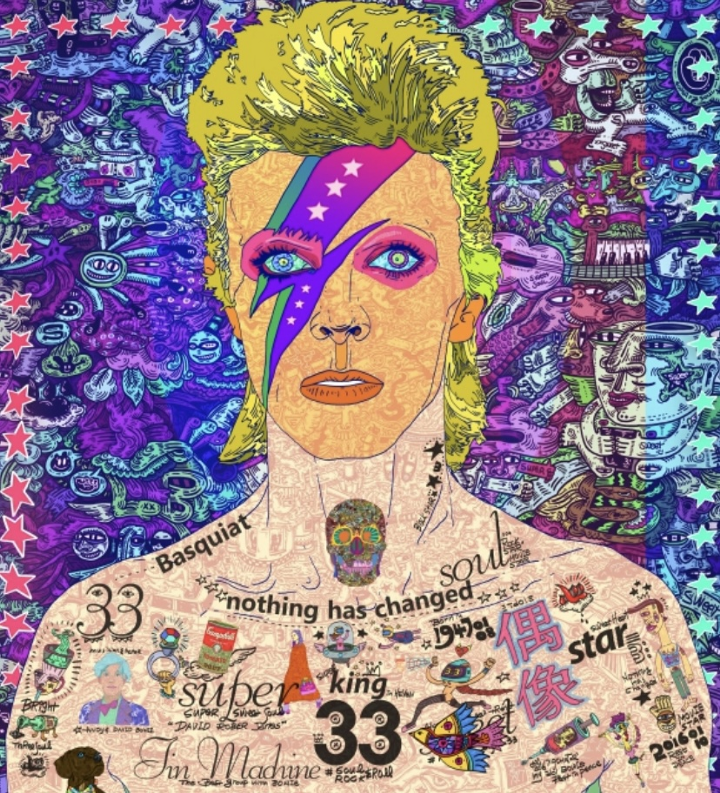 <2016 David Bowie X 33 Soul> by artist Tae Joong Kim.
"This artwork was created in 2016, right after the death of David Bowie on 10.01.2016 as a remembrance. Bowie had shown various and avant-garde artworks, also he had impressed me with his works in film, music, fashion and other fields which had become an icon in the art field. I gained much motivation from Bowie as he had led through the era by creating his own style of art and the way he had constructed a unique world of art. This artwork is a pop-art that was based on my favorite one out of all Bowie's amazing artworks, reconstructed as a new artwork by my own drawings. I had tried to put in the extraordinary of Bowie who has an odd-eye and, that we can see from his eyes and appearance." -Artist Tae Joong Kim
Kim's artworks are generally fun and have a lively mood, upon that he develops and builds up the images fascinatingly and in a way of constructing meaningful narratives. Kim disagrees on his audiences to over-interpret his artworks nor to imply meanings on them. This is because one of his purpose of creating art is to seek for fun. However, this does not mean that he eliminates speculative components completely on forming the subjects in his artworks. Artists normally go through the process of deliberation on the origin of paintings or the definition of religions and express their perspective of art and life on the canvas, but it is not his style and is unnecessary to imply huge philosophical meanings nor artistic discourse directly on his artworks.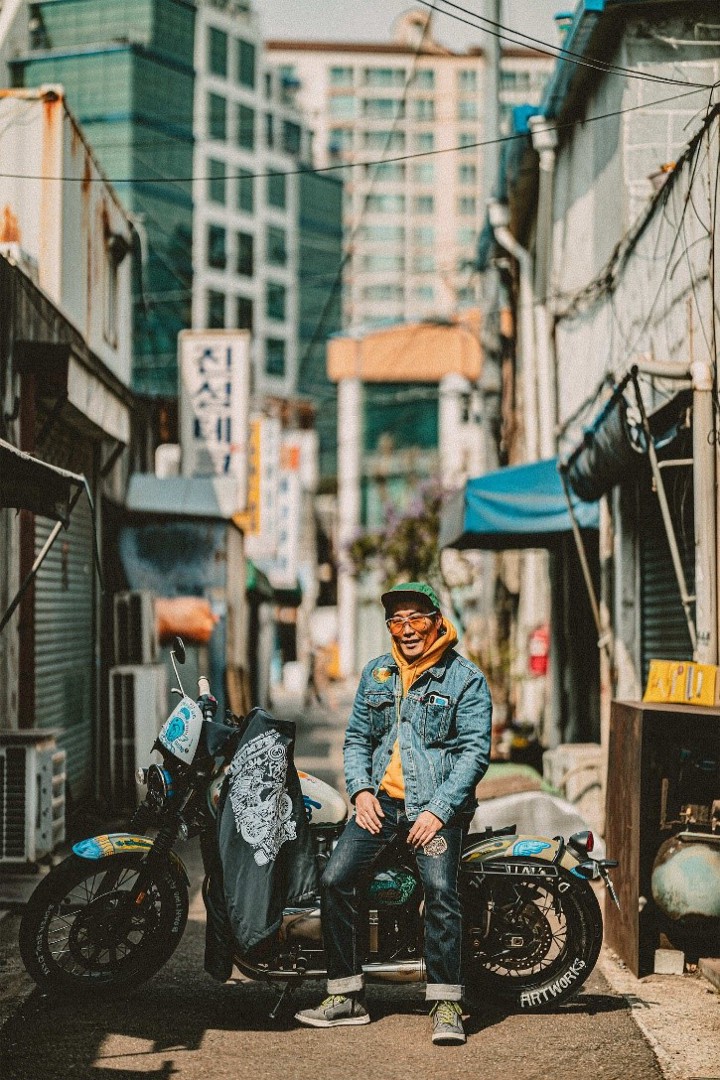 Artists Tae Joong Kim's Profile
Education
Bachelor in Print Making, Hongik University
Master in Fine Art, Hongik University
Career
Delivered lectures at ChungKang College of Cultural Industries &KongJu National University
Private Exhibitions
2021 Motolife — Seoul13 Gallery
2020 Blueless — Gallery Yoho, Seoul
2020 Drawing Machine — Gallery Marron, Seoul
2016 Moving Plants — Lotte Hotel Gallery, Seoul
2016 Life Collection — Karas Gallery
2015 The Sweet — Gana Artpark
2013 Endless Line Drawing (Manofin Gallery, Seoul)
2009 Mania Life (AVENUEL LOTTE GALLERY)
2007 Open Studio (Arco Museum)
2005 Thirthy Three (Posco Art Gallery)
2004 EBS Space Opening Invitation Exhibition "Graffiti Prohibited"
2003 My Diary (There's Gallery) Hybrid Theory — with Artist DongGi Lee
2002 Dog&God (KyungIn Museum of Fine Art LTD)
2001 From My Dream (Boda Gallery)
https://edenloop.net/limited-gallery/detail?memberId=84