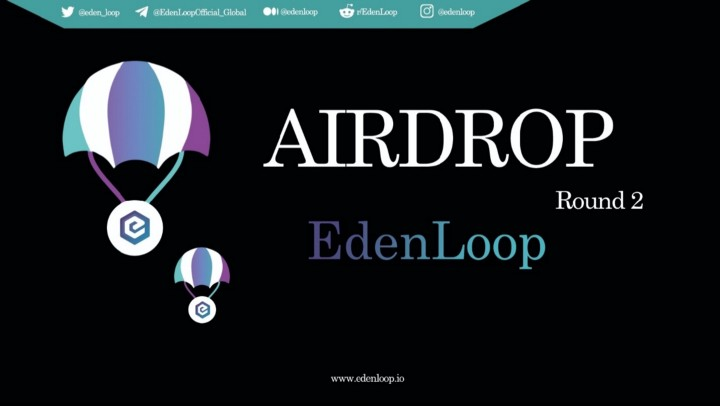 We had announced our first airdrop via our official blog on January, 15th. The airdrop had started on January 19th 7AM UTC and it was prepared for supporters around the world including holders from United States, China and Korea.
Along with the announcement, the airdrop reward was exposed on our community channels: official website, NFT marketplace, Medium, Telegram (both Korean and Global), Twitter, Reddit and Instagram. The airdrop had a reward pool of 50,000 ELT, given to 1500 users, and has ended in just 5 minutes.
Users only have to follow EdenLoop's community channels to earn 32 ELT. This issue was once ranking Top 3 trending worldwide on Twitter under the "NFT" category.
We appreciate your supporting on EdenLoop all this time and we want to reward our community even more and for those who had missed the chance to earn ELT. Hence our airdrop round 2 and Art NFT Giveaway (random distribution) are coming soon. This will be the last chance to earn airdrop before listing.
Do not miss the chance!
We are planning something even bigger, so make sure to stay with us till the end, as we will build the EdenLoop Ecosystem and incentivize our community with numerous and huge benefits and promotions.
Stay tuned. We'll see you there on EdenLoop Metaverse!